SchoolForce
» SchoolForce Save the Music Festival 2017
SchoolForce Save the Music Festival 2017
Thank you for making 2017's SchoolForce Save the Music Festival a wonderful event! Thank you to all who attended and to those who donated their time to SchoolForce. Special thanks to Jeff Bartee Photography for the fantastic photos!
- Proud Sponsor of SchoolForce's Save the Music Festival
SchoolForce's Save the Music Festival is the largest annual community event in Belmont and raises funds to keep our music programs in Belmont Redwood-Shores Schools by supporting SchoolForce, the Belmont-Redwood Shores Education Foundation. Save the Music showcases local bands and performers plus school musicians from local Belmont-Redwood Shores schools. And an epic Battle of the Marching Bands with the Stanford and Cal Davis bands. In addition to music, the festival includes children's areas, delicious food and beverages from local eateries and gourmet food trucks.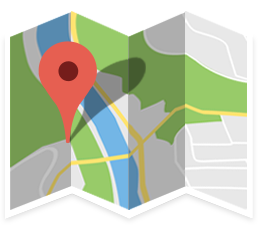 SchoolForce's Save the Music team is working hard getting ready for this year's Festival. Take a look at the line up of musicians and performers this year!
2017 Performance Schedule

Three stages of music featuring:

Local Scene musicians commemorating the Summer of Love
Musicians, Choirs & Dance Troupes from our local elementary, Middle & High Schools
The Carlmont High School Drum Line
Marching Bands from Stanford & UC Davis
Future Stars of the Belmont-Redwood Shores School District - Talented young musicians from our elementary & middle schools performing solo & chamber group pieces

Event Highlights

Save the Music University (STMU)

features fun and educational activities run by:

Girl Scouts
4H Club
Belmont Library Bookmobile and Lookmobile
FIRST Robots from Carlmont & Woodside High
T-shirt tie-dyeing, Frisbee spin art & Face painting

Children's Area

with fun for both younger & older kids:

Slides & bounce houses
Pumpkin painting
Giant hamster balls
And games galore!
Plus the world famous Musical Instrument Petting Zoo!

And don't miss the great Foods and Beverages provided by:
Location:
The Save the Music Festival is held each year in Belmont's Twin Pines Park, near downtown Belmont businesses. Festival admission is $10 per adult and $5 per child, to help offset festival expenses and ensure that every possible dollar goes
to our schools. In addition, Twin Pines Park's own Belmont History Museum and Manor Art Gallery will be open for public enjoyment during the Save the Music Festival. Photos courtesy of
Jeff Bartee photography.
Accessibility:
Accommodations are made for persons with disabilities in accordance with the Americans with Disabilities Act. Additionally, please see our
Festival Map
for locations of accessible parking and drop-off areas. For more information or for mobility and non-mobility requests, email
accessibility@SchoolForce.org
with any questions, and please include "Accessibility Accommodations" in the subject line.
2017 Save the Music Festival video